1. Stuffed pork or chicken with bamboo shoot (Pronounce in Thai word : Nor Mi Yad Sai)
This dish is not widely have in the restaurant, it normally cooks in the local market. The recipe is so simple. Just prepare the ground pork or chicken. Cut and chop garlic and cilantro root and mix with soy sauce, an egg and pepper. Marinate meat and veggie and leave the mix around 15 mins. While wait the mix, rinse bamboo shoot and split it. Then put the mix in bamboo shoot. Coated with the crispy flour and fried in medium hot veggie oil. Serve with sweetn' sour sauce. Yum Yum.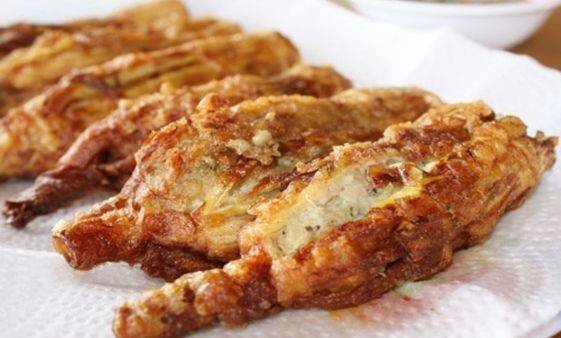 (Thanks a picture from Wongnai)
2. Spicy chili crab paste (Pronounce in Thai word : Yam Nor Nam Poo)
Everyone has awaited for this seasonal dish. This is kind of spicy salad bamboo shoot with chili crab paste. The ingredient is so locally stuff such basil, ginger leaf, grill Thai chili, grill garlic, cilantro, green onion, pickled fish or anchovy. Mix them together with steam bamboo shoot. Done!!. This dish is so heaven!!! Serve with fresh veggie and sticky rice.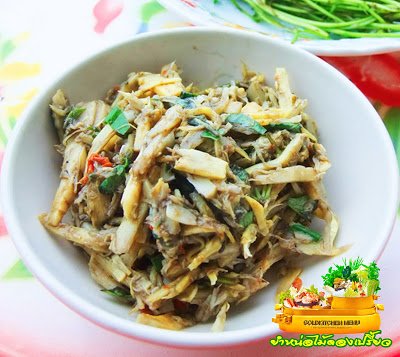 (Thanks a picture from https://goldkitchenmenu.blogspot.com/)